Today it's all about illumination perfection. Highlighting/strobing is not going away anytime soon -- and we don't think it ever should. Seriously, what better way is there to instantly take your complexion to 100?
Our Custom Enhancer Drops are liquid highlighters that enable you to add a luminous or bronzing effect to your favorite liquid beauty products.
These babies are available in 6 global shades (4 Illuminators and 2 Matte bronzers, swatches at the bottom of this article).
Choose your favorites, and get ready for some major makeup experimentation to achieve the glow of your dreams!
Create the Ultimate Strobe #NoShade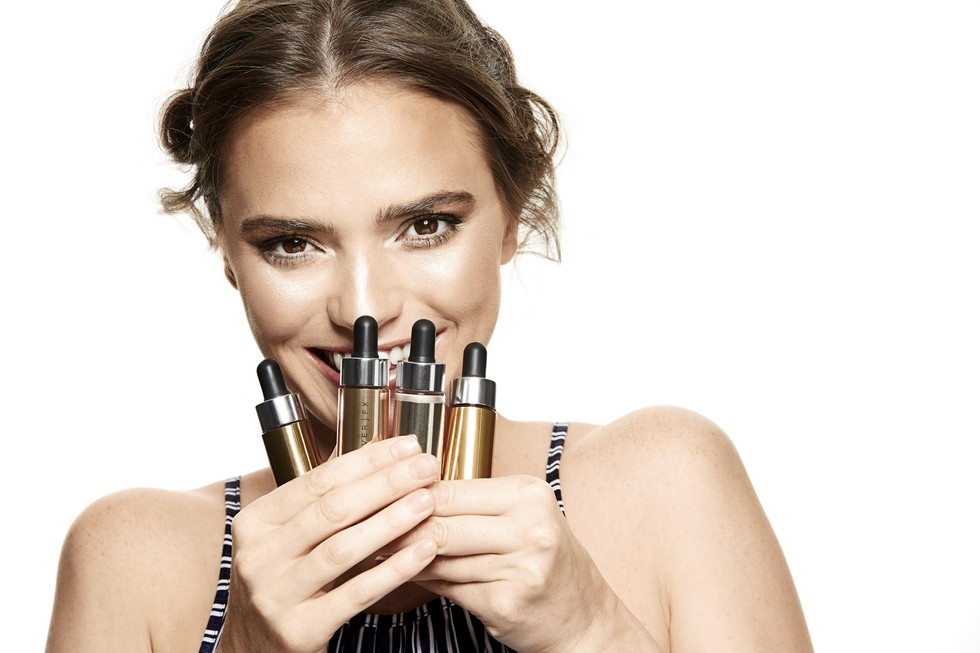 Let's clear things up: Strobing is the technique. Non-touring is the trend.

And what is non-touring again? Glad you asked! It's #NoShade for your complexion. Instead of defining the contours of your face with a darker foundation color, you'll be sculpting your face with layers of light.


Here's how: Depending on your skin tone, choose a shade to use as a highlighter (see swatches at the bottom of this article).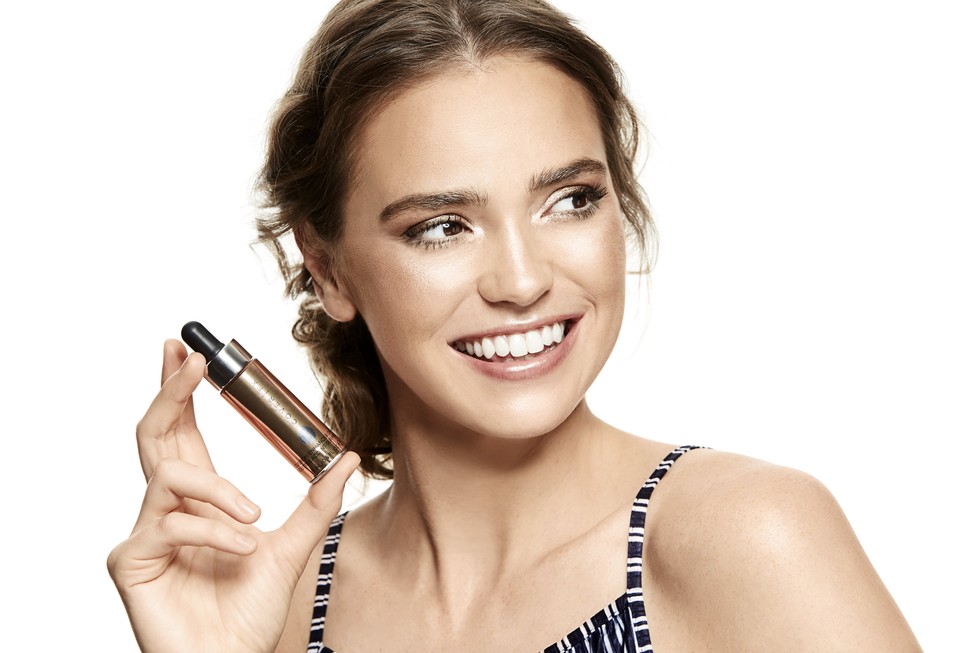 Strobe the high points of your face: the bridge of your nose, the apples of your cheeks, underneath your eyebrow arch and cupid's bow (right above the top point of your upper lips). This technique will really make each one of those features pop!
Show us how YOU do #NoShade by using this hashtag and tagging @coverfx
Get a luminous foundation finish #LayeredLuminosity
We all have that one holy grail foundation that we keep coming back to, no matter what. Grab that, and add in 1-2 drops of your favorite shade of Custom Enhancer Drops to give it a more luminous finish. Adding these drops will give you a lit-from-within, subtly glamorous look. Who doesn't want that?
If you have oily skin, but can't stay away from the luminous trend--don't worry, we got you. Keep your t-zone matte with your normal foundation and our Blot Drops. Then mix 1-2 drops of the liquid highlighters with your foundation and apply to other areas of your face such as your cheekbones. Jaclyn Hill does it best! Watch her video here.
Show us how you achieve #LayeredLuminosity by using this hashtag and tagging @coverfx
Body Envy #Glowtion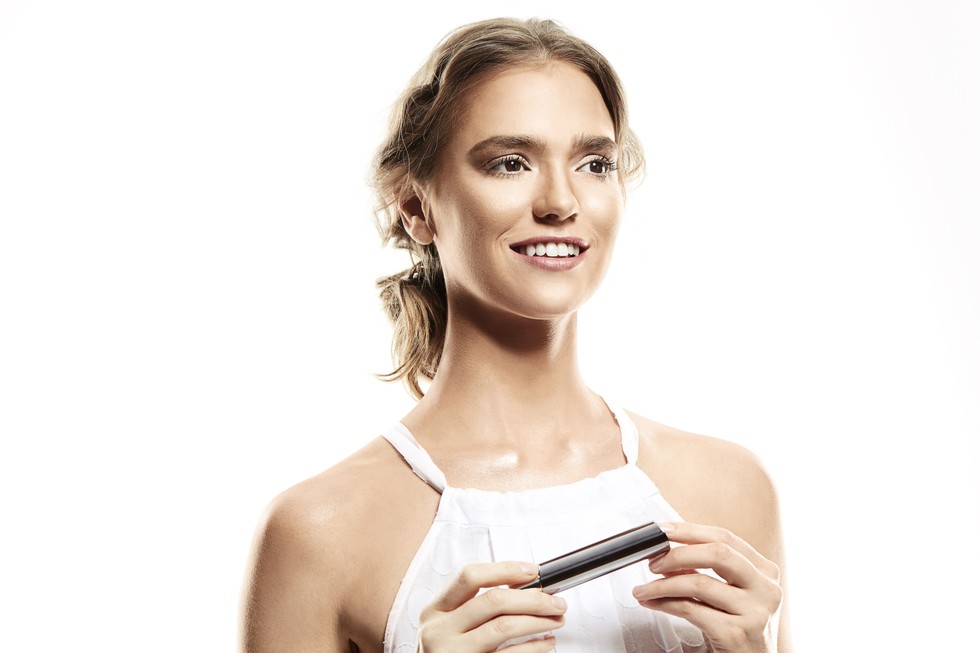 Why should your face have all the fun? Turn your body lotion into #Glowtion for a sexy, all-over glow. That tan you worked so hard for? This is its best friend.

Add multiple drops of the Custom Enhancer Drops in a shade that matches your skintone to your body moisturizer. Mix well and then apply your arms and legs for an oh-so pretty radiant glow. Highlight your collarbone for an extra pop. You'll be turning heads all day ;)
Show us how you use #Glowtion to glow all-over by using this hashtag and tagging @coverfx .
Get that beach babe look, anywhere #BronzedBeauty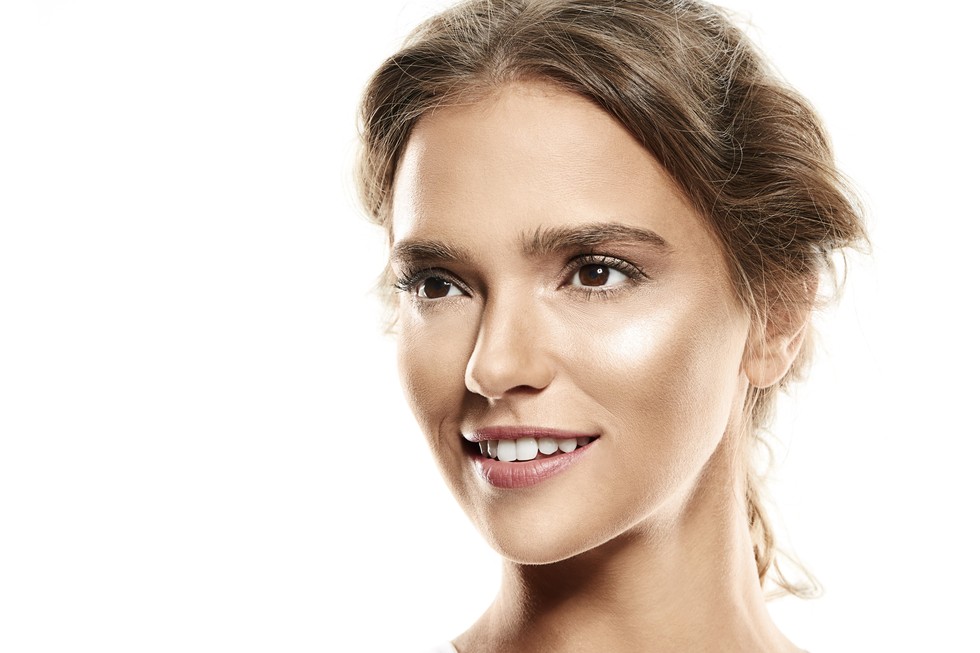 A gorgeous, sun-kissed bronzed look is just a few drops away with our two Matte Liquid Bronzers! Unlike our highlighters, Sunkissed and Sunset offer a more matte finish. If you just want a hint of sun added to your foundation use Sunkissed. For a more dramatic bronze use Sunset.
The more drops you add, the more depth of color you will get. Show us your #BronzedBeauty look by using the hashtag and tagging @coverfx
Contour with a touch of sparkle #ContourCommitted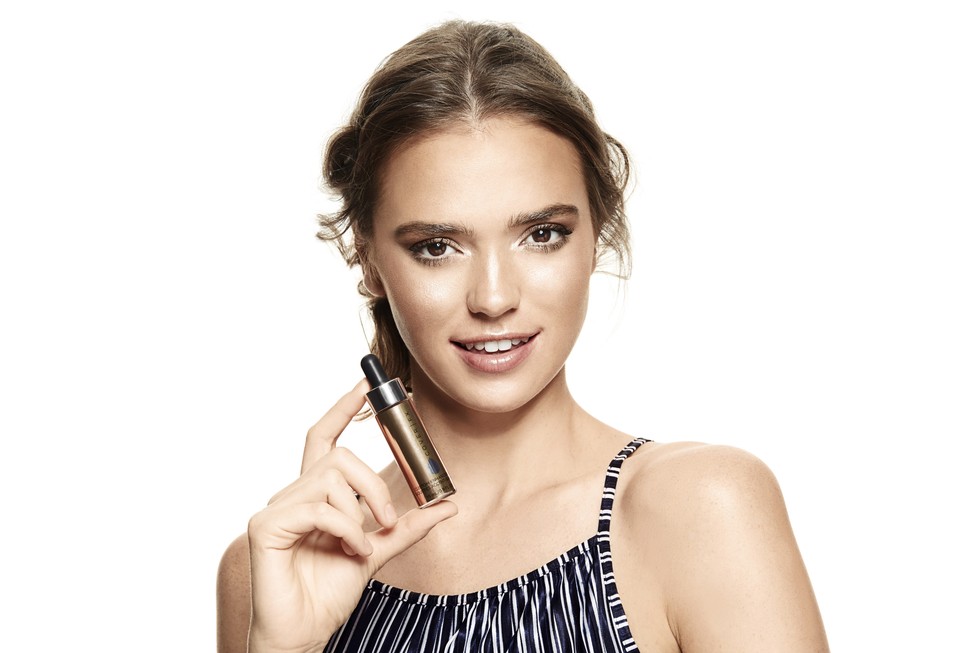 Not ready to give up the contour? Here's a softer way to contour but still remain #ContourCommitted
Using a blending sponge, dab and blend either Sunkissed (light -medium skin tones) or Sunset (medium-medium deep skin tones) around your hairline and under the apples of your cheeks to add depth and dimension to your facial structure. You can use alone (make sure you use sparingly to start) or mix in with anything liquid, whether it's a primer, liquid concealer, foundation, facial oil or moisturizer.
Check out this video from MissTBeauty where she uses shade Candlelight to contour. Click here to watch it.
Show us your #ContourCommitted looks by using this hashtag and tagging @coverfx
Add shimmer to your lids and lips #RebelEyes
Shh, this is off-the-record. If you're feeling extra rebellious, you can follow in AmysMakeupBox's footsteps and use Custom Enhancer Drops as shimmery eyeshadow. Simply apply the Custom Enhancer Drops shade of your choice onto your eyelid with your finger or a brush. Just don't say we told you so ;)
Look for still more excitement? Try a shimmery ombre lip as well by applying the drops after lipstick for a glowing, voluminous pout.
Show us your #RebelEyes looks by using this hashtag and tagging @coverfx
---
Now that you know all 6 to use Custom Enhancer Drops--tell us, how many have you tried or will now try? ;) Have you used these drops in other creative ways we've missed here? Enlighten us!
Shop for Custom Enhancer Drops here: http://coverfx.co/2cLy3wz